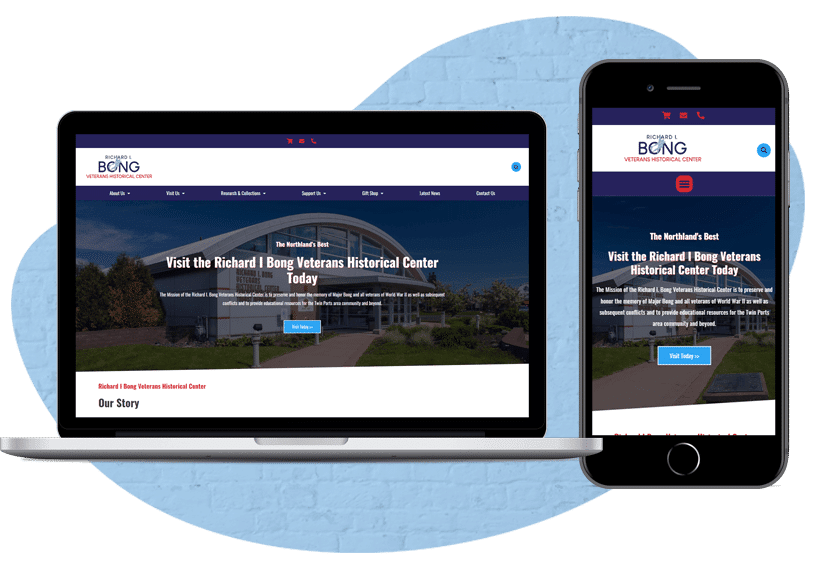 Stand Out from Your Competitors
Bear North Digital is your Website Design Duluth MN area agency and partner! Providing custom websites that are mobile-friendly and easy to navigate!
Affordable Website Design Duluth Minnesota
Websites That Look Great and Bring in Business
We design and develop over 5 websites per month (with nearly 100 completed custom sites in total). If you have built a website or have worked with an agency before on a web design project, you likely are aware of how difficult and time-consuming the process can be. We have developed a process that is simple and pain-free for our clients so you can focus on what you do best!
Working with a web design agency has a number of significant benefits for your business. Most of the DIY options out there just don't cut it when you're trying to represent your business in the best light. We have a customized process that helps you succeed and focus on what you're good at – the trade or business that you are in. Not Website Design and Development. 
Focus on what you do best, and we will design and build out the new website you have always wanted. We specialize in web design, search engine optimization (or SEO), e commerce, social media and more. If you are interested in other aspects of digital such as SEO? Don't hesitate to reach out!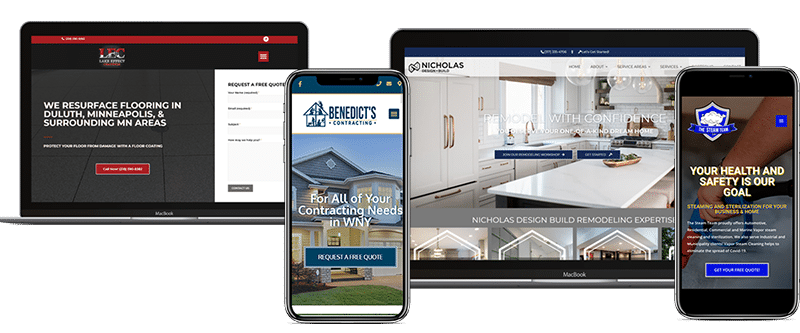 The Bear North Digital Process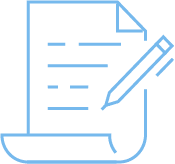 1. Client Interview
We have an on boarding questionnaire that helps streamline the process, especially for our clients that are not in the Duluth area.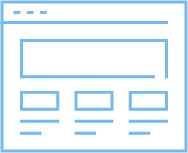 2. Creation and Development
This is where your web design out comes to life. We will design build out your website based on your business!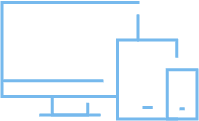 3. Review and Launch!
Lastly, we will review the website with you and go over any revisions that you may like on your web design!
Why We're the Best Duluth Website Design Agency for You
We have built out extensive systems around simplifying the web design process for you. We establish timelines and delivery dates based on your needs. We are here to serve you and grow your business. We are a agile agency that acts quickly and efficiently.
When you partner with Bear North Digital, you get just that – a partner, a Website Design Duluth MN agency and partner that wants to see you win. We serve our clients through premium website design, search engine optimization, and digital marketing. Below you'll see a guide on the Top Website Mistakes to Avoid in 2020. Fill out the form for some free resources and guides about web design to get started. We write this stuff because we want to see you win – even if you aren't a Bear North client in the Duluth MN area!
Download Our Free Checklist!
Digital Marketing Checklist for Our Duluth Minnesota Website Design Clients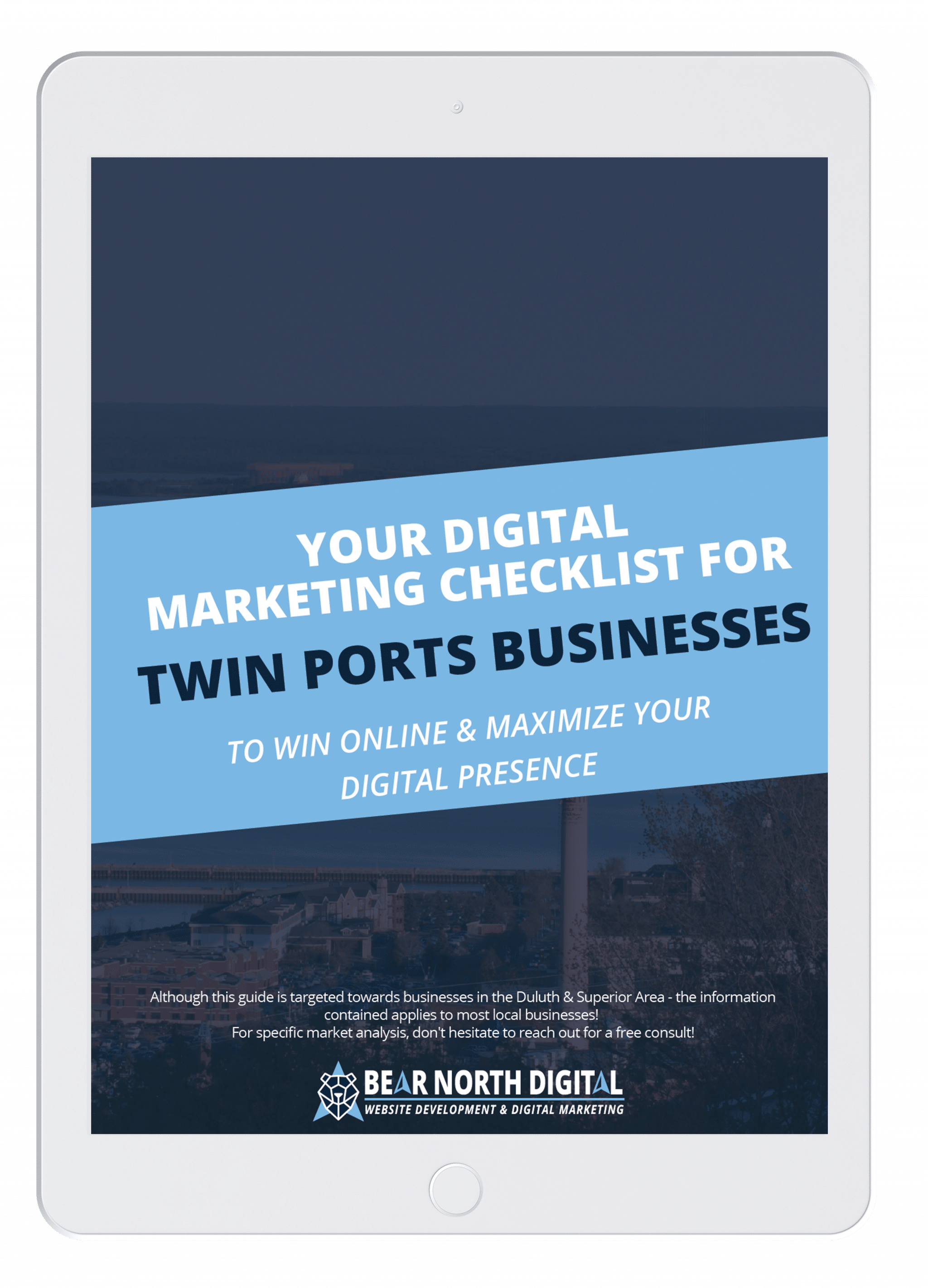 Questions and Answers about Duluth MN Web Design
What type of clients do you work with?
We work with businesses all over the United States. This digital world we live in has afforded us the opportunity of connecting with companies all throughout the US. We have found the most success in working with small businesses that need a high-quality web design and search engine optimization plan to help grow their small business. That said, we love working with local businesses in the Duluth Minnesota area whenever we can!
What CMS do you specialize in?
We work exclusively on WordPress websites. Occasionally, we will do a Shopify web design as well. 
We also utilize WooCommerce when e-commerce is involved. This is our favorite option when it comes to e commerce.
Back to web design, WordPress is the best CMS out there at the moment, and with dedication and specialization, you get such a great result. It is great for search, social media integration, and more. That said, WordPress isn't a perfect fit for everyone. Be sure to reach out if you have concerns and we will be happy to help you out and figure out what works best for you!
Why do you use WordPress?
WordPress is the best Content Management System on the market, and it is open-source, the search engine optimization ( SEO ) benefits are tremendous, and the pricing of plugins, themes, tools, etc supporting WordPress and your web design is pretty affordable and oftentimes free.
How Long Does a Website Take?
It honestly depends on the time of year, and the size of the project for your web design turnaround! We can turn projects around pretty quickly when needed. However, we find that most clients like to take their time on the design build and make sure everything is done well before launching!
How Much Does a Website Cost?
The million-dollar question. Luckily for you, it is not a million dollars though! Pricing varies so much based on your web design needs. Reach out, request a quote and we'll go from there!
What About SEO? Is that included?
We will provide a quote based on your needs. With that said, search engine optimization SEO - is critical to your success in most cases. We do on-page SEO for most, if not all projects when it comes to our web design clients. In the design development process, we typically look at search volume on existing search terms as well.