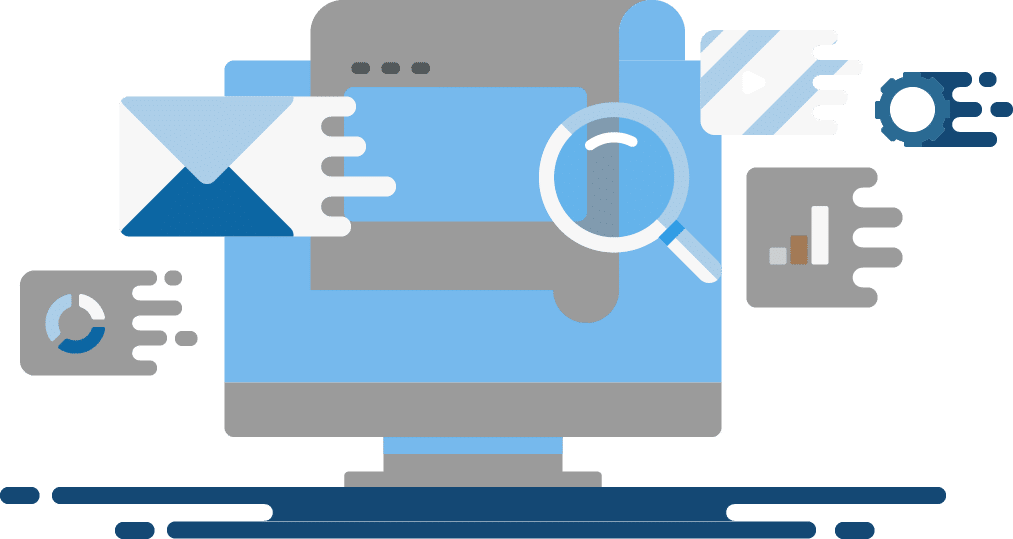 Get found online with your new Duluth SEO agency. Bear North Digital is a digital agency out of the Duluth, MN area that specializes in Search Engine Optimization (SEO). We help bring in more leads to your business!
Duluth SEO That pays dividends
Google's algorithms are constantly changing. We're a Duluth SEO Agency that keeps up to date with all the latest trends and changes that are being made in the Search Engine Optimization game. We understand what we have to have on our websites in order to rank, and we do everything in our power to get our clients rankings on the top of the search engine results page (SERPS)!
We have helped numerous clients climb in the search results for keywords that are competitive and valuable. We are a Duluth SEO Agency that services clients all throughout the US with WordPress SEO. We love helping businesses grow through Search Engine Optimization!
Request a quote and find out how our SEO services could benefit you today!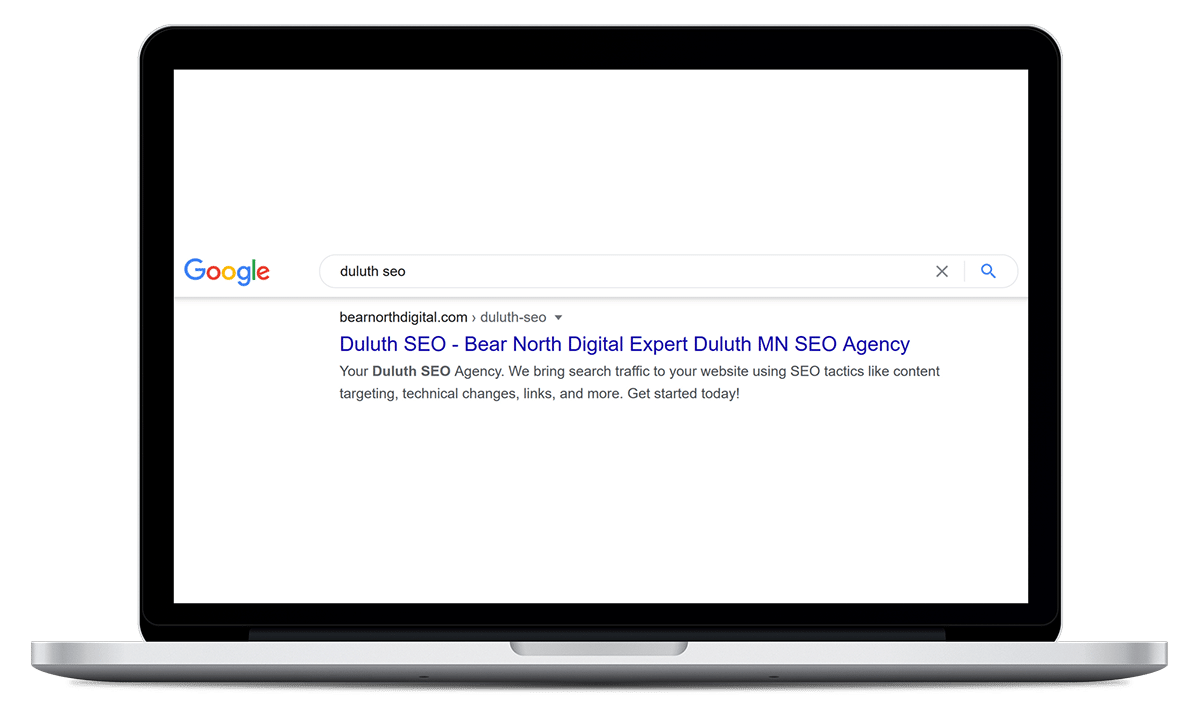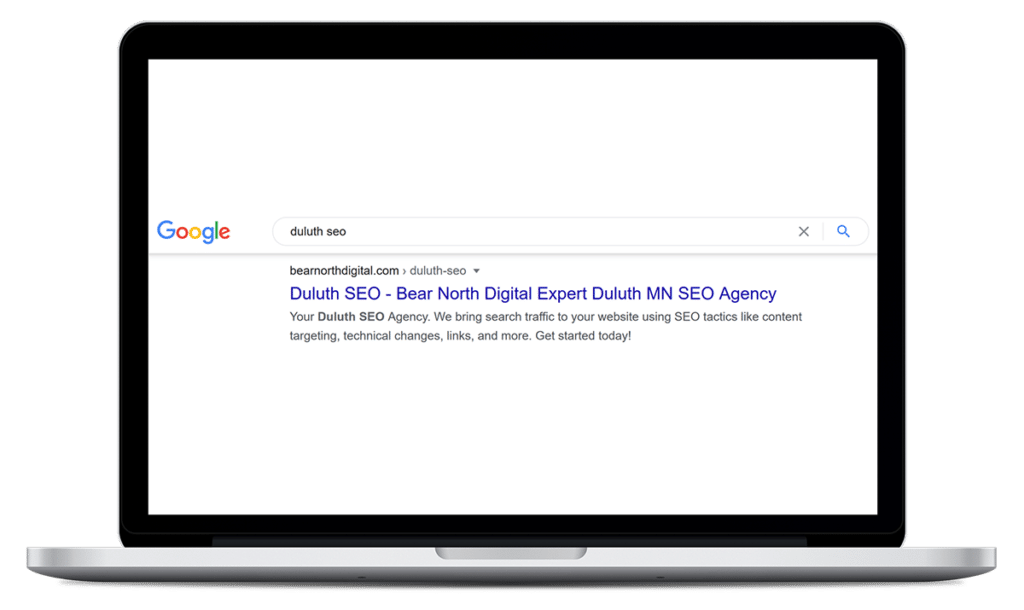 Duluth SEO Agency - The Typical Process
What Does an SEO Project Entail?
Why Your Duluth Business Needs SEO
The great thing about SEO is that you own it. So if you're a Duluth, MN area business, you'll own the assets that come with search engine optimization. With an estimated population of 85,618 according to the U.S. Census Bureau, a Duluth MN SEO campaign isn't going to be as competitive as it would be in many other markets.
Another key benefit is the size of nearby cities like Superior, Cloquet, Hermantown, Hibbing and others that you may provide services to! Another great competitive advantage to a SEO Duluth MN campaign is that the assets are generated from the campaign such as web pages, blog articles, business listings, and guest posts are assets that can be used in your email marketing and social media.
The Benefits of Working With a Duluth SEO Agency
Improves the Overall Quality of Your Website
When you partner with a Duluth SEO agency, we focus on improving many aspects of your website for SEO purposes. Your website user-experience, speed, and design become even more important. We'll help you get there!
This is typically the main goal when it comes to SEO. Gaining more traffic through organic search. For some of our clients, this is their only way they bring in traffic. For others, this is just one of their marketing channels. Either way you spin it, with proper planning and execution; SEO can bring in major results!
Long-Term Search Engine Results
One of the best parts about partnering with a Duluth SEO agency is that you get long-term results from your efforts. Unlike other services, (which we offer and are big fans of!) SEO provides long-term results. 
Questions and Answers about Duluth SEO Services
What is Search Engine Optimization?
Search Engine Optimization, often referred to as SEO, is the process and practice of growing the quantity and quality of web visitors to your website through organic search engine results. Organic search engine results are unpaid search results. 
Search engines basically crawl and index websites and content and use their findings to serve results to answer your search queries - like "Duluth SEO" - and there is an algorithm that pulls, ranks, and serves up those search results for you. 
There are a number of factors that come into play when it comes to search engine rankings like your content, links, technical structure and more.
Do you offer monthly retainer plans?
Yes! Due to the complexity of SEO, all of our retainers are custom-quoted based on your business, market, competitiveness, budget and more.
Will I be locked into a SEO contract?
We always recommend that if you are going to be investing in SEO, you should intend to stick with an SEO plan for at least 6-9 months. Even if we aren't your selected Duluth SEO agency, we still encourage you to understand that SEO is a long-term investment; as opposed to other tactics like PPC or Social Ads.
What kind of ROI will I be getting with an SEO plan?
This is a great question that we get all of the time! We're an established Duluth SEO Agency, and we have experience getting clients up to 10x return on their investment. Typical results are anywhere from 3-5x ROI, and vary based on the average customer value for your business. 
Every SEO plan varies based on your company, goals, and industry. That said, we always lay out a clear game plan for our clients before we get started!
Grow Your Traffic with this Duluth MN SEO Agency